Attestation makes a certificate genuine and authentic. When a person moves to another country for the purpose of education, a job, or any other need, they are supposed to submit their certificates which are duly attested from the foreign country in which they are presently living. Since most of the people in India are moving to Arab countries, I would like to mention about the scenario in UAE, Dubai, and Qatar.
Certificate attestation in UAE is a complex process as it requires numerous procedures and conditions to follow. Most of the people in the UAE approach certificate attestation service agencies to get their certificates attested. Degree certificate attestation in UAE is very common as most people flock there to work. These agencies charge fees for their services, but only after the attestation is done. Some of the agencies provide free collection and delivery of certificates. These agencies have government support and that makes the process easy for them. Working individuals, who get busy with their work, these agencies provide every support to get their certificates attested.
Attestation services in Dubai mainly focus on attestation of birth certificates. The certificate is attested by the home department and also embassy attestation is done if required. These attestation agencies do all the procedures and functionalities depending on the customer's needs. The major advantage of depending upon attestation agencies is that the person need not have to be present in the issuing country. Thus, the attestation process becomes easy altogether.
Qatar is a country where a number of Indian migrants reside and that makes it important for them to attest their certificates. Attestation services in Qatar are not as complex as in UAE, but an individual will have to go through various departments to get things done. So, when attestation is done through attestation agencies, it becomes effortless and makes the whole process facile.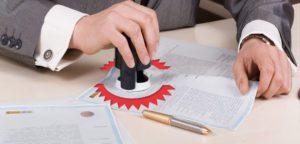 Thus, many attestation agencies offer multiple services in this sector and almost all certificates are attested by these agencies. Certificates such as birth certificates, degree certificates, diploma certificates, marriage certificates, etc are attested by these agencies in a responsible manner, and that too in a short period of time with an affordable charge.