Over the years, the Middle East has witnessed a large influx of ex-pats arriving in search of better jobs and living standards. As a result, admission to corresponding organizations has become a strictly enforced procedure.

The detailed valuation of documents submitted by the individuals is necessary to prove their authenticity, and hence they can use that for official purposes without any hindrance.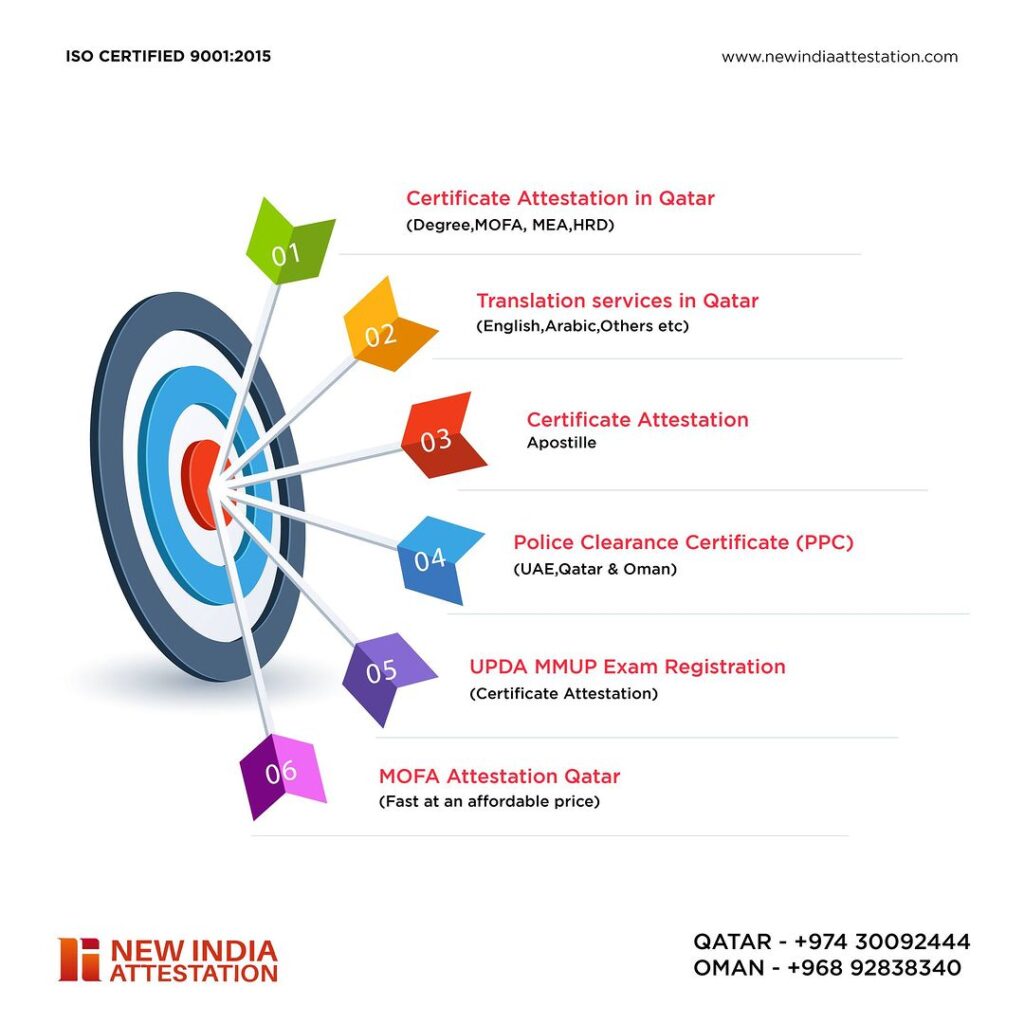 NEW INDIA ATTESTATION    provides the best attestation services in Qatar that can sort out your headaches about attesting every educational and non-educational document of yours.
If you're dreaming about starting a business in Qatar, then one of the primary requirements is the attestation of your commercial documents.

The main purpose of attesting your certificates with the sign and seal of higher authorities is to avoid any ambiguities in the future. Since Qatar's future looks so promising, the number of ex-pats arriving in the country will be greater than expected, so legalizing your certificates is the prudent and ideal way to proceed.

NEW INDIA ATTESTATION can take care of almost any attestation in Qatar requirement within a very brief period of time, courtesy of our commitment and dedicated workforce.
High-Quality Qatar Attestation Services
What makes an attestation and apostille service provider stand out from the rest? Some might say time-bound delivery, affordable attestation solutions, etc., but NEW INDIA ATTESTATION emphasizes providing holistic customer satisfaction.

Be it degree certificate attestation, salary certificate attestation, or divorce certificate attestation services, our extensive range of attestation services in Qatar is widely approved in different regions. We have become a popular figure in the attestation industry solely because of our innovative and effective attestation solutions.
Our professional staff is well-versed in the entire process involved in certificate attestation in Qatar, Oman, and the UAE.

Whether for studies, job opportunities, or company-related matters, our people are specialists in handling document attestation services in Qatar, and we also offer prompt and very economical services at a very reasonable price.

The online tracking facility is one of the highlights of the services we offer to our customers. Our customers can consider the job professionally completed once they hand over the responsibility of attesting their certificates to us. 
Starting a Business in Qatar is Now Possible
As Qatar is a nation that provides numerous opportunities for small and large businesses, starting a business in Qatar is a dream for many. But there are many hurdles that need to be cleared before starting your own dream business in Qatar, and attestation is the foremost requirement.

Attesting your commercial certificate attestation is mandatory for legalizing your business, and NEW INDIA ATTESTATION can serve your purpose without any delay. For business enterprises, time is an essential factor that influences various business operations.
If you're planning to expand your business in Qatar, then you have to ensure that all the commercial documents are attested so that they can be considered legal and validated before submitting them for different official purposes.

From opening a bank account to opening a shop, commercial certificate attestation in Qatar is required. So why take risks when you have a well-proven attestation and apostille service provider along with you, NEW INDIA ATTESTATION?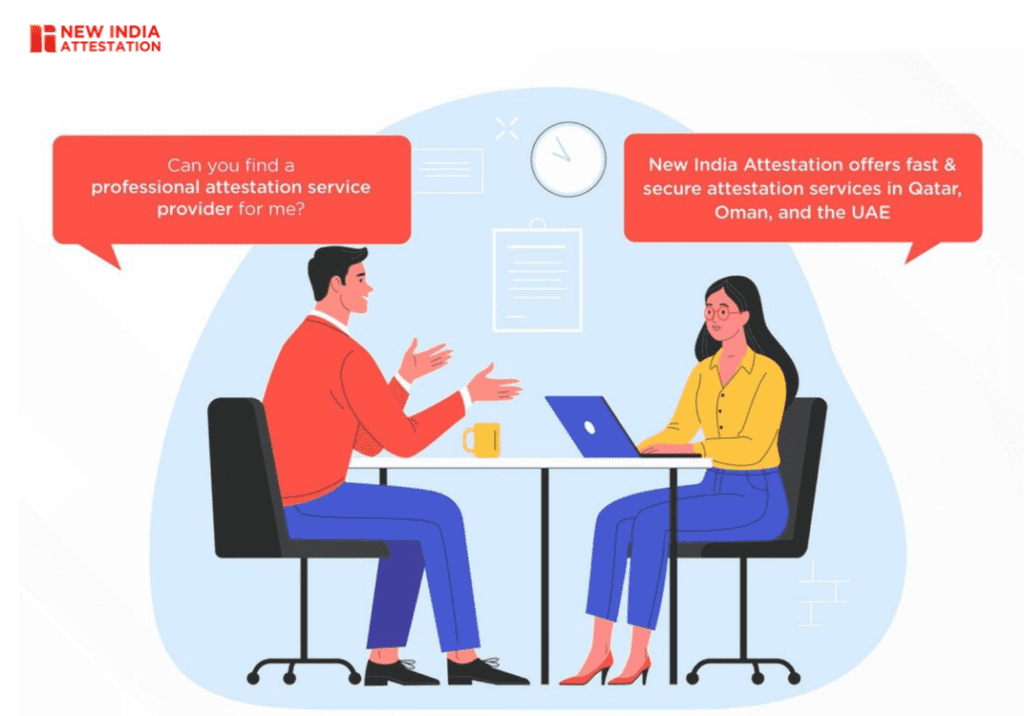 Dependable and Adequate Attestation Services
Over the years, as a prominent attestation and apostille-related service provider, NEW INDIA ATTESTATION    has been successful in making a positive difference among individuals and multinational companies. Our attestation services in Qatar are known for providing customer-friendly results.

From the submission of the documents to the final delivery, you will experience the expertise of NEW INDIA ATTESTATION. Starting a business in Qatar can become a complex process unless you have the right documentation partner with you. Now dream big and lead a happy life without any worries, because NEW INDIA ATTESTATION is here to serve you for attestation in Qatar!