Attestation can be a weary and vastly time-consuming procedure in Oman unless you're handing over your certificate attestation to a professional apostille and attestation service provider like NEW INDIA ATTESTATION.

Our embassy attestation services in Oman are provided at very competitive rates by meeting the expectations of our customers. We have developed a transparent attestation service in Oman that can take care of your educational and non-educational certificates professionally within a brief period of time.
The procedures for attestation in Oman demand expert handling to make sure you're not missing any mandatory requirements. NEW INDIA ATTESTATION  offers a dedicated approach for your attestation, apostille, and embassy legalization services for your personal, educational, and commercial documents.

We have grown into a mainstream attestation firm since our inception due to a measureless commitment toward our customers. Throughout our years of service in this trade, we have established a long-lasting relationship with each of our customers.
Quick and Secure Embassy Attestation Services in Oman 
If you're preparing to visit or planning to start a business in Oman, then certificate attestation in Oman is an indispensable act that needs to be completed to avoid any legal issues. As one of the nations that warmly welcomes foreigners to stay, work, or do business, Oman is the go-to destination for many around the world.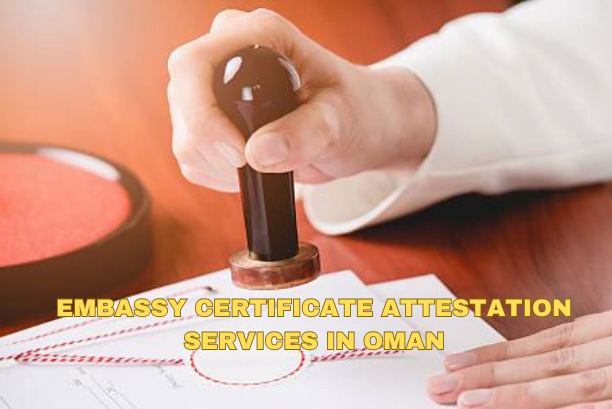 Through our embassy certificate attestation services in Oman, you can prove the authenticity and genuineness of your documents. Finding a legitimate agency to complete your certificate and apostille attestation services can be trickery, but reaching out to us is always an adequate solution.
Accomplishing the attestation stamp from the Oman Embassy is a procedure for legalizing the submitted documents to perform work or business in Oman. In order to complete the entire attestation procedure, one needs to get their certificates verified at different levels, but with NEW INDIA ATTESTATION, you can easily let go of the hassles.

We maintain a record of successfully completing certificate attestations in Oman for a multitude of clients. It doesn't matter the state of your emergency in attesting your certificates; NEW INDIA ATTESTATION  is well equipped with utilities that affirm your certificate attestation on time.
Procedures For Attestation Services in Oman 
As a result of unprecedented immigration across the globe, many countries are imposing stringent rules to maintain overall control. NEW INDIA ATTESTATION  in Oman has garnered years of vast experience in the attestation and apostille fields due to its innovative attestation solutions that satisfy a variety of customers.

Unlike other countries, the procedures for attestation in Oman are entirely different. We are well qualified to carry out the Oman embassy attestation, MOFA, the Ministry of Foreign Affairs attestation, and other attestations, etc.
All of our services are impeccable and valuable. It is always a lengthy process when you decide to attest your documents to the Oman embassy all by yourself, but NEW INDIA ATTESTATION  provides fast, reliable, and secure attestation services.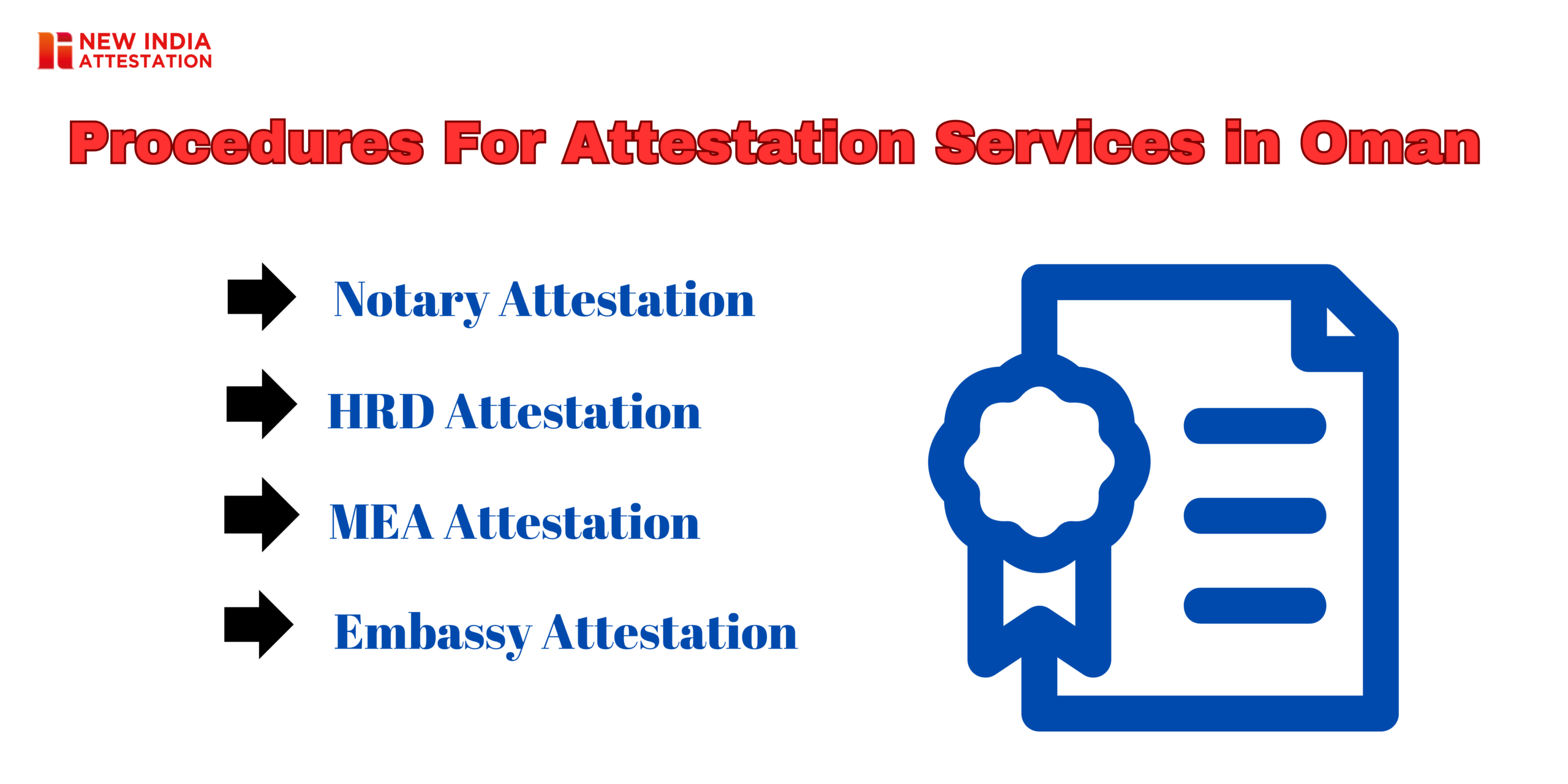 All of our employees are professional at their jobs and have received expert training to deal with your certificate attestation at any time of the day without giving an excuse for errors or causing delays.
NEW INDIA ATTESTATION  is Always There For You
In short, NEW INDIA ATTESTATION  is the most reliable and trustworthy firm that offers embassy attestation services in Oman. We are offering both educational and non-educational certificate attestation services that meet golden standards for our customers.

Nowadays, attesting your certificates is one of the primary obligations demanded by both the government and multinational companies. Our procedures for attestation in Oman are simple and comfortable for you, and our dedicated staff will provide you with the latest updates on your certificate attestation for Oman.