Dubai has been growing at a rapid pace in every way possible. The city is attracting more and more business tycoons into the country which has been emerging as a business hub globally with unprecedented growth in business, finance, logistics, trade, and tourism sector. Setting up a business in Dubai can be overwhelming without mentioning the cumbersome paper works and requirements along with it. For every business person, time matters, and running behind those hassle procedures to complete the paper works, this is where PRO services come into the picture.
<>PRO Services in Dubai
Every business requires PRO or Public Relations Officer. They handles all kinds of documentation and paper works required by ministries for labour cards, visa applications, commercial approvals, trade licensing, and more. PRO services in Dubai help you through the whole cycle of formalities so that you get a glitch-free business. They are sure to help in assisting you through the departments such as Department of Economic Development(DED), Visa and Immigration Department, Chamber of Commerce and Industry, etc. Thought he procedures related to clearing the documents are handy in Dubai, the conciliation can be long. Efficient PRO services in UAE ensures you maximum support for the smooth functioning of business setup in Dubai.
People mostly require PRO services for:
Information regarding company and branch
Apply resident and employment visa
Get labour and immigration cards
For passport clearance
Trademark and copyright
Trade license approval and renewal
NOC letters and regulatory approvals
Legal document notarization
For security passes
Renewals and updates of annual license
To open a corporate bank account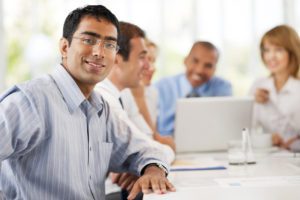 Benefits of PRO services for your Company
Save Time
There are lots of hassle procedures involved in getting PRO approvals and paperworks, relying on PRO service in Dubai can save you lot of time. You can get extra time to concentrate on your business rather than queuing up in front of government departments.
Save Money
Outsourcing PRO services can save you more money than doing it by yourself. It will help you reduce the cost of document processing and clearing. This also eliminates the need for in house administrative and PRO department in your company.
Trouble Free
PRO services can give you smooth function of your documents for approvals or any other purpose. They handle everything including picking up the documents and delivering after clearing them from PRO. You will not need to get involved in any of the procedure.
No worries about fines and delays
You may not be specialized to respond, coordinate and company adequately with the changing laws and business policies of the host country. This lack of function not only damage the output of the company but leaves it vulnerable delays and fines. PRO services are dedicated professionals who structure the workflow in the right order and respond efficiently for every notifications.
Transparency
PRO services are mostly transparent in their procedures. They provide all receipts and copies of government charges and other expenses with supporting bills and thus maintains transparency.
These benefits are just a few from the heap of benefits outsourcing PRO services in Dubai. Other than these, a Public Relations Officer have to deal with many government and judicial responsibilities. Before starting a business everyone should be aware of all the legal obligations related and which must be followed. A PRO service is more than an asset for the company because it `makes the lengthier procedures convenient for every business persons.
New India for PRO services
At New India we build, grow and innovate your business by providing professional PRO services and attestation services in Dubai. We are specialised in every aspect of business formation and thus can offer efficient PRO services. Also, our service benefits you with extreme privacy and maximum confidentiality while dealing your legal documents. We are experts in the field for delivering perfect attestation and Apostille services that is valuable error free. Whatever is your time frame, we can get you urgent certificate attestation according to your needs.