Let us consider that you are in another country with your documents, what are the possibilities for you to prove that they are genuine. It can be even complicated if your documents are in another language. It is doomed and desperating, but real, that all those documents can be replicated, recreated and put to wrong use all around the world. Certificate attestation is done to help the countries in validating documents. All the certificates, be it educational or non-educational are attested by some globally accepted authorities of the country to convince that the documents and attached details are genuine and true and the entire process is called certificate attestation. The UAE attestation services across the region helps in getting your documents legalized perfectly.
Birth certificate is one of the official testimony to recognize a child legally as a member of society. It proves the child's name, date of birth, join school, apply for passport, prevent child exploitation, etc. Birth certificate is compulsory for applying family visa and move on to UAE for settlement. Like any other certificate, birth certificate do hold a priority to evaluate a candidate trying to get into the country. Most of the people are not concerned about birth certificate, and doesn't even notice their name, date of birth or other details in it until they apply for a passport or plan to fly down to another country. A compulsory rule abiding country like UAE will not encourage anything fishy in the documents. So the first thing that you have to do is make your birth certificate perfect and error free.
The birth certificate attestation for UAE is the process of marking a birth certificate by an authorised person or departments or authorities using official seal and signature. Also, the attestation certify that the birth certificate was issued by a legitimate department, and the signature and seal on the certificate is credible. There are three steps involved in making your birth certificate authentic:
<>Birth Certificate Attestation for UAE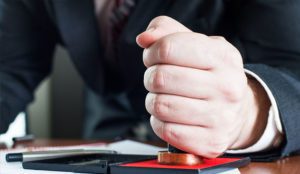 1. Firstly, the birth certificate have to be attested from the General Administrative Department (GAD) or Regional Attestation Department(RAC) of the candidate's state. This is where the birth certificate would be issued and the birthplace of the candidate. This is done to prove the Ministry of External Affairs that the candidate is valid and the birth certificate was issued from a legitimate authority.
2.After getting attested from RAC or GAD, it should be brought before Ministry of External Affairs(MEA) for their validation.
3.Later on, those documents must be attested from UAE Embassy or UAE Consulate in India. All documents originated from India that are to be used in UAE must be attested by UAE Embassy or Consulate in India.
Different UAE attestation services do these procedures in different orders. But for validating your birth certificates it should be attested by these three authorities. The documents required during your birth certificate attestation are:
Original Certificate
Visa Copy
Passport Copy
2 Photographs
Authorisation Letter
So, if you are planning to apply for a family visa, or settle in UAE, start your attestation procedures right away. There are many UAE attestation services around who can help you in getting your birth certificate attestation for UAE. New India Attestation is the epitome for legalizing any documents for UAE within limited time frame and in the perfect way. Your documents are safe in our hands, until we return it back to you making it authentic.