Dubai is a dream city full of excitement and ultra modern culture integrated with the traditional. People from all over the world rush into this mesmerizing city to explore the glamours and set up their life in there. It is one of the top commercial hub in the world that attracts lots of business tycoons, talented students and job seekers to root their profession in the flourishing city. The procedures to get into the country is a bit tedious. Anyone who wish to fly down has to undergo lots of proceeding which is strictly hard. All your documents such as educational, commercial, personal certificates should be legalized to apply for your visa. There are lots of attestation services for Dubai to help you get it done carefully.
<>Degree Certificate Attestation
Your credentials are supposed to be attested mandatorily which is the primary requirement to follow in Dubai. Whether you are hoping to get your higher education, or seek a job there, degree certificate attestation is crucial in the country. This ensures the complete validity of yourself as a candidate planning to enter into another country. Degree certificate attestation in Dubai is essential for all job requirements in Dubai. For those which is their first time outside their home country, all those procedures seem hectic and challenging. Attestation is compulsory because, you have to prove the officials in that country that all your documents are genuine and legal.
How to get it attested?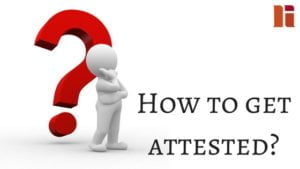 There are a series of steps that anyone have to follow to make your degree certificate authentic, called Embassy legalization or attestation. Only then your visa would be issued to let you pass into Dubai. Prior to coming to Dubai, you should:
Get your documents attested by the Home Department of your state, that ensure the genuinity of the certificate and that the seal and signature imprinted are original.
Validate your documents by the Ministry of External Affairs of your respective country. Take the original as well as a copy of it along with you that will be stamped to make it authentic.
Now take the document and copy to the UAE Embassy or consulate in your respective country, where they will verify that the documents are issued from a genuine government body of your country.
And lastly, submit your documents and copies to the authentic government sector when you reach Dubai. Only then your certificates gets authentic to be used anywhere in Dubai to take a job or join your studies.
If you are not in your home country to get your documents attested, you can,
Take the documents to the Embassy of your country and then to the Ministry of External Affairs in the country to validate that the Embassy attestation is authentic to make your documents legalized in Dubai.
Or, send your documents to the home country to make it authentic.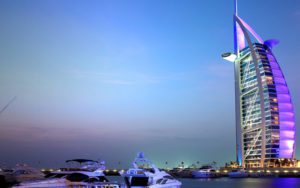 Meet a Notary at the Dubai Courts Notary Public who will verify your degree certificate. You will need minimum 2 original documents and all original supporting documents with passport and valid ID proof.
The Dubai Courts' Notary Public are open at Al Twar Centre and Al Barsha.
Later on, get your certificate attested by Ministry of Foreign Affairs. You will have to pay the required fees to get your attestation from MoFA.
All these procedures seem little awkward, but when you are really into it, you would feel like dropping your mission, its all hectic. New India attestation services in Dubai is the perfect solution for making your degree certificate legal. We are the trustworthy service in here to hand over your valuable documents to make those hassle processes simple. Everything we do is perfect and error free to make your documents authentic that help you reach your dreams.