PAN number or Permanent Account Number is a unique alphanumeric identity comprising 10 digits that are assigned to every tax-paying Indian citizen for money transactions by the Income Tax Department administered by the Central Board of Direct Taxes. PAN cards can also be used as identity proof. It is compulsory for all financial transactions above a certain limit, like salary, professional fees, purchase or sale of assets, buying mutual funds, and many more. The vital objective of PAN is to make use of the universal identification key to track financial transactions to avoid tax evasion. The PAN number remains the same with the change in address anywhere in India. PAN card services in UAE help to get your PAN card without any tedious procedure if you are an NRI in UAE.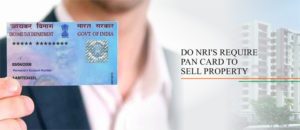 <>PAN Card Services In UAE
Here are the circumstances where PAN card is mandatory in India:
Opening bank account for Indian or non Indian residents in India
For bank deposit over Rs.50,000 in India
To open demand and trading account in Indian Stock market investment
Demand drafts more than Rs.50,000
TDS return to income tax department
Purchase any assets more than Rs. 1.00,000
Purchase or sale of cars
Cheque deposits over Rs.50,000
Travel expenses more than Rs.50,000
NRIs to invest in mutual funds and so on.
Any earning Indian or NRI should own a PAN card for any kind of money transactions exceeding a particular limit. Application of PAN card for an NRI starts with filling the form provided in the internet giving all the required details with precision. After filling and submitting it, this application form is printed out. Attach all the required documents like ID proof, Passport copy, Address proof, copy of attested bank statement, any utility bill either apostille or attested by Indian consulate with the application form. Paste two photographs in the space provided in acknowledgement and put your signature in the space provided. Attach the demand draft along with it. The processing fee is Rs.1020 for an overseas address and Rs.110 for Indian address. The payment can be made via credit,debit card, D.D, or net banking. New India attestation services in UAE helps you woo away all these terrific procedures for PAN card.
PAN card services in UAE helps get you a new PAN card, reissue or duplicate if lost, correct, rectify, modify account, update, change of name, address, photo, email, etc. New India attestation serves worldwide for individuals with Indian passport, foreign passports, NRI, PIO, HUF, OCI, minors, and foreign companies. The PAN card will be delivered wherever you are, whether it be in India or overseas. New India Certificate Attestation in UAE helps all the way from applying to delivering your Permanent Account Number or PAN card with complete dedication and care. We provide any kind of services for your PAN card and other certificate attestation in UAE to make you out of all those hectic procedures.